LATEST EDITION:
AUGUST 2022 NEWSLETTER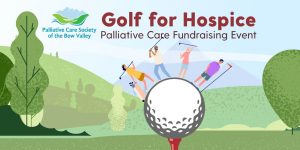 July 1 – September 15. Play in our "Re-imagined" Golf Tournament at the beautiful Silvertip Resort! Rather than a single gathering, you can buy a golf day on a date of your choosing, July 1 to September 15. When you register online, your contribution directly supports our goal of building a hospice home for residents of the…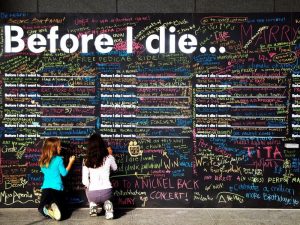 https://www.thecragandcanyon.ca/news/local-news/before-i-die-wall-at-artsplace-creativity-festival (Sept 23, 2019) The Palliative Care Society presented a "Before I Die" wall. It was an exciting exhibit and part of the Festival of Art and Creativity that took place at artsPlace on September 27-29, 2019.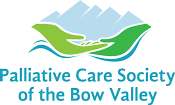 Visit our Vimeo Site for Resource Videos
The Palliative Care Society of Bow Valley has resources too. For anyone looking for our compiled videos, this is the place to find them. Come back regularly to the video site as we will continue to add resources regularly.