WEEKLY GRIEF SUPPORT WALKS
*Grief walks are on hold for summer and will resume on September 7th, 2022*
Walking Groups are a no-cost, drop-in grief conversation group. Walks are open to all who are 18+ who are grieving. The walks last approximately 30 minutes and then end with a guided conversation on the themes of grief and loss.
For more information, contact Bill at bill.harder@pcsbv.ca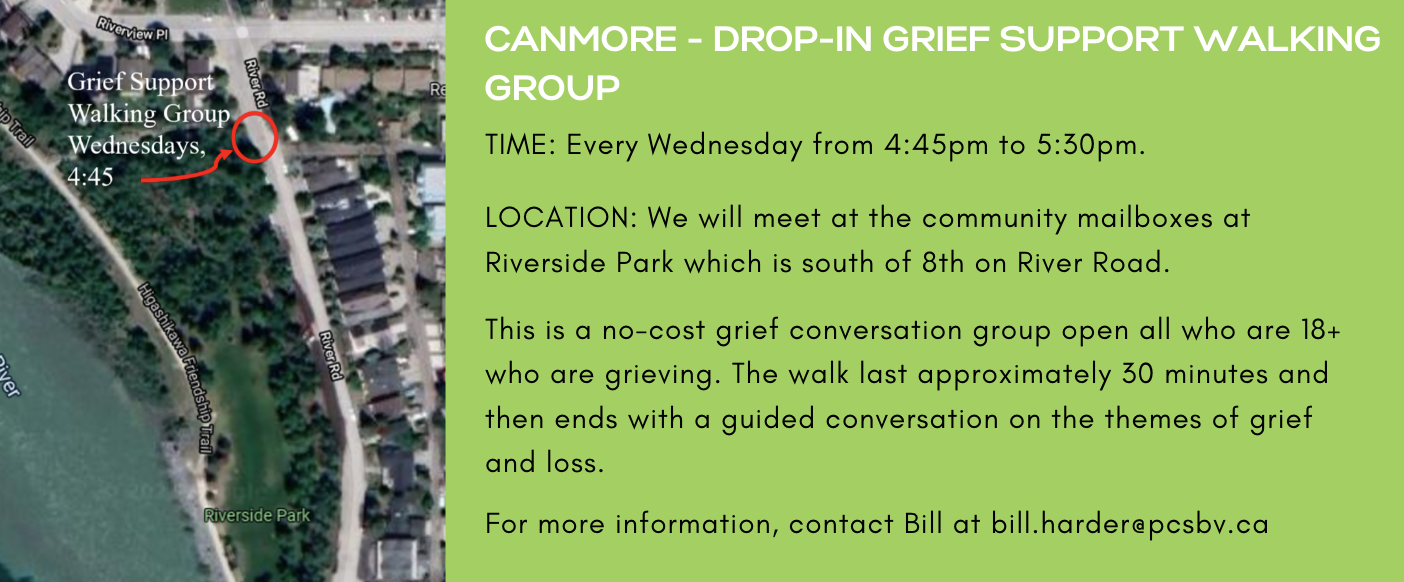 WEEKLY DROP-IN VIRTUAL GRIEF SUPPORT GROUP
*Virtual grief groups are on hold for summer and will resume September 7th, 2022*
Every Wednesday over Zoom from 7pm to 8pm
Email bill.harder@pcsbv.ca to register and receive the Zoom link.
Our Speaker Series has been a popular program of the PCSBV over the past few years and has evolved to be a monthly discussion on topics of interest such as palliative and hospice care, living with serious illness, and caregiver supports.
On June 1st, we had the honour of hosting Dr. Kathryn Mannix, Dr. Hsien Seow and Mr. Brian Callaghan for a compelling discussion on "Ordinary Dying".  Click on the video below to watch Dr. Mannix's presentation and the panel discussion that followed.
Interested in seeing past events and presentations?
As the PCSBV conducts events and activities and creates learning resource videos, the Video Library is a great place to learn more.
FREQUENTLY ASKED QUESTIONS
RESOURCE GUIDE
In 2018, a dedicated group of PCSBV volunteers compiled this Resource Guide to help those seeking resources, information and support in our community. 
The Resource Guide was published in 2019 and updates are ongoing. The list of resources will be a helpful starting point to explore information what is available across the Bow Valley.