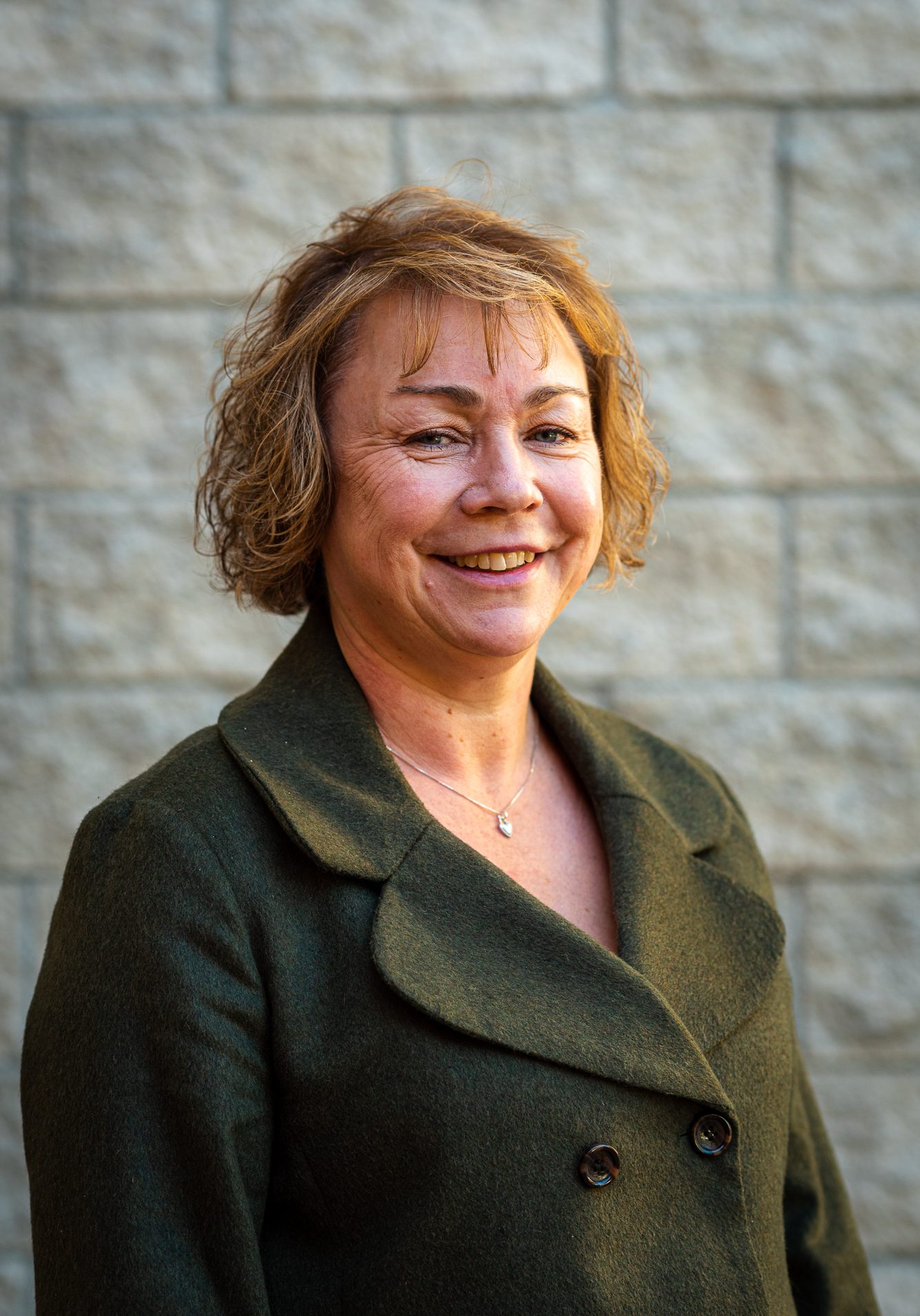 I am a passionate about palliative care and how it can positively impact those facing a diagnosis of a life-changing illness.  I am a relationship builder and a keen collaborator, recognizing how, by working together with our partners and the Bow Valley community, we can build a compassionate community, supportive of our friends and families on the palliative care journey and during the times of loss and grief.
I know the difference that palliative care can make for individuals and those around them, from first discussions at the time of diagnosis, and throughout the palliative journey to end of life. My personal experience is my inspiration. It is what drives me as CEO at the Palliative Care Society of the Bow Valley and will guide me to achieve our vision and goals, bringing change in our community.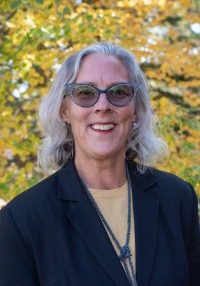 Philanthropy is about transforming communities and connecting people to their passions.
The Palliative Care Society of the Bow Valley inspires me to wake up in the morning with a purpose. I feel privileged to  connect donors to their vision of a caring compassionate community.
During the "end-of-life" process, my father, a friend and a neighbour did not have the opportunity to experience a worthy end to their magnificent life journey.
The path can look so much better.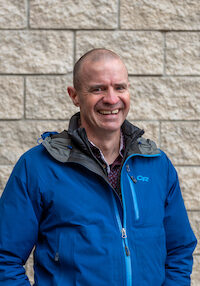 I have learned much about living from my work with those who are dying and from those who sorrow. It is in this soil that I have deepened my own roots and grown as a person. In discovering the transformative power of grief, I have come to understand loss as a quintessential experience that every human being will come to know.
In hospice end-of-life care we journey with the dying and grieving as co-mentors, explorers of beginnings and endings. Our work is about dying well and bearing witness to the sorrow of those who grieve.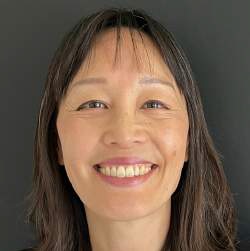 I am incredibly honored to join the team, as a volunteer coordinator, at a time when PCSBV is evolving to be an invaluable resource in our community. My educational and professional background includes an MA in Gerontology, geriatric mental health case manager, and registered nurse in a variety of areas. At the core of my work is the philosophy of client choice, advocacy, and empowerment.
I have lived in many locations known for their strong winds. These include Evanston, Illinois; Lethbridge, Alberta; Squamish, British Columbia; and chasing wind while traveling across the Pacific Ocean on a 30-foot sailboat. It appears the strong winds have blown me right here, right in the Bow Valley, to continue my growth together with the PCSBV, where I was meant to connect with you. I am truly grateful.
The palliative care journey is an important one as we will all experience it in many forms throughout our lives. I am thankful for the opportunity to work for an organization that exists to help everyone no matter where they are on that journey. I always look forward to meeting and chatting with PCSBV friends and supporters. Please reach out if you need anything at all!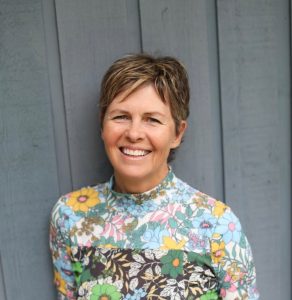 Volunteer Dementia Care Team Lead
I have a keen desire in helping those in our community along with growing my knowledge about dementia care. The PCSBV's dementia care team is an exciting initiative that I am thrilled to be a part of, as it will directly support both dementia clients and their caregivers. I've been working in palliative care since 1988 where it all started with my business providing in-home and in-hospital hairdressing service, designed to assist elderly, and palliative clients. I started volunteering in the HIV and palliative ward at St. Paul's Hospital in Vancouver and then Prince George Hospice Palliative Care Society.  During my time in Prince George, I became focused on family dynamics and the importance of in-home palliative care. These experiences inspired me to obtain my Palliative Care Program Continuing Studies Certificate from Langara College in Vancouver. I also have my Interagency Palliative Care Education for Volunteers Calgary Health Region Certificate. I continue to follow my other passions as a nutrition consultant and through biking, skiing, and hiking.  
Volunteer Grief Practitioner Team
Merrily Marchessault - PCSBV Grief Practitioner 
Merrily has lived in Canmore since 2019.  She has a Master's degree in Social Work and a Certificate in Advanced Social Work Practice from the University of Manitoba.  She loves Canmore and enjoys spending quality time with her daughter's two young children.
Barb Dobson - PCSBV Grief Practitioner 
I am a psychologist in private practice and I have called the Bow Valley home for over 30 years. Both my personal and professional lives have given me the opportunity to be present with those who are suffering in times of grief and loss. I consider it a privilege to share this part of the human experience with people in ways that honor each individual's unique expression of loss, and I am grateful that the PCSBV has created space for this important and deeply personal work to be supported.
Deanne Arada - PCSBV Grief Practitioner 
My background and profession as a Social Worker has grounded and led me to the path of this role at PCSBV. It can be difficult to find spaces to allow emotions to unfold in whatever form it needs to take with someone there to hold it with care and thoughtfulness.
I am honoured to be a part of the grief practitioner team and co-mentoring the grief journey, to walk together and witness the transformational change that happens from the impact a loss can have in ones life. Everyone has a story to share and deserves to be witnessed in their story.
"All that we are is story. From the moment we are born to the time we continue on our spirit journey, we are involved in the creation of the story of our time here. It is what we arrive with. It is all we leave behind. We are not the things we accumulate. We are not the things we deem important. We are story. All of us. What comes to matter then is the creation of the best possible story we can while we're here; you, me, us, together. When we can do that and we take the time to share those stories with each other, we get bigger inside, we see each other, we recognize our kinship – we change the world, one story at a time…"
― Richard Wagamese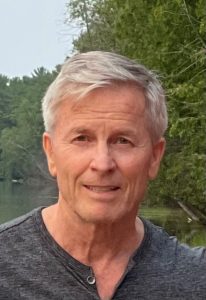 Steven Locke - PCSBV Grief Practitioner 
Steven comes to the PCSBV with an earnest desire to give back, after he retired in 2017. He draws knowledge from his own experience with the loss of loved ones and his personal experience with cancer. While Steven has a Masters in Social Work, after working in the field for six years, he moved over to the business world in 1988. He has always maintained an interest in psychology, philosophy and sociology and enjoys reading in those areas. He and his wife have been loving living in beautiful Canmore since 2017 and enjoy camping, traveling, various mountain activities, loving their beloved pet Doodle, Shanti, Pickleball and of course good food. He has three adult daughters all making their way in the world.