PCSBV Annual General Meeting: June 16, 2022 at 7pm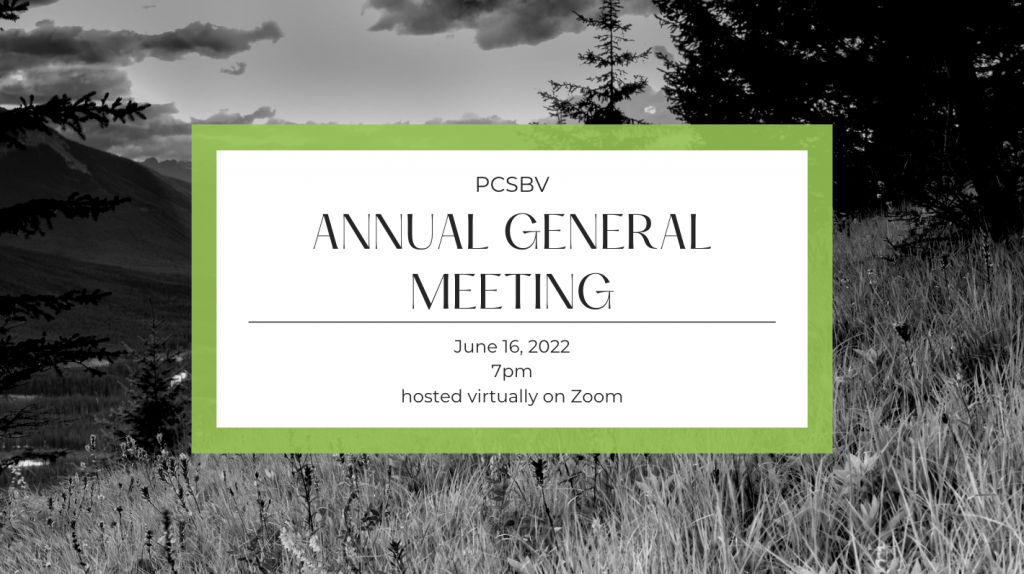 NOTICE OF THE ANNUAL MEETING
This is to notify you that the Annual General Meeting (AGM) of the Palliative Care Society of the Bow Valley (PCSBV) has been scheduled for:
DATE: Thursday, June 16th, 2022
TIME: 7:00 PM
This meeting will be conducted via Zoom due to the current public health measures.
The AGM will deal with the necessary official business of the Society, including reports, financial matters and the election of the Board of Directors. A full meeting package (Special resolutions, Agenda, Financials, and other relevant materials or documents) will be electronically mailed to you. Please renew your membership in the PCSBV for 2021-2022 if you have not already done so: Society's website.
Signed on behalf of the Board of Directors of the Palliative Care Society of the Bow Valley by
Martin Buckley, Secretary, PCSBV
May 24, 2022
These are important matters and all members of the Society are encouraged to join us on June 17th. Although the meeting is open to the public, according to our Society's Bylaws only members of the Society will be able to vote.