SPEAKER SERIES 2022: MARCH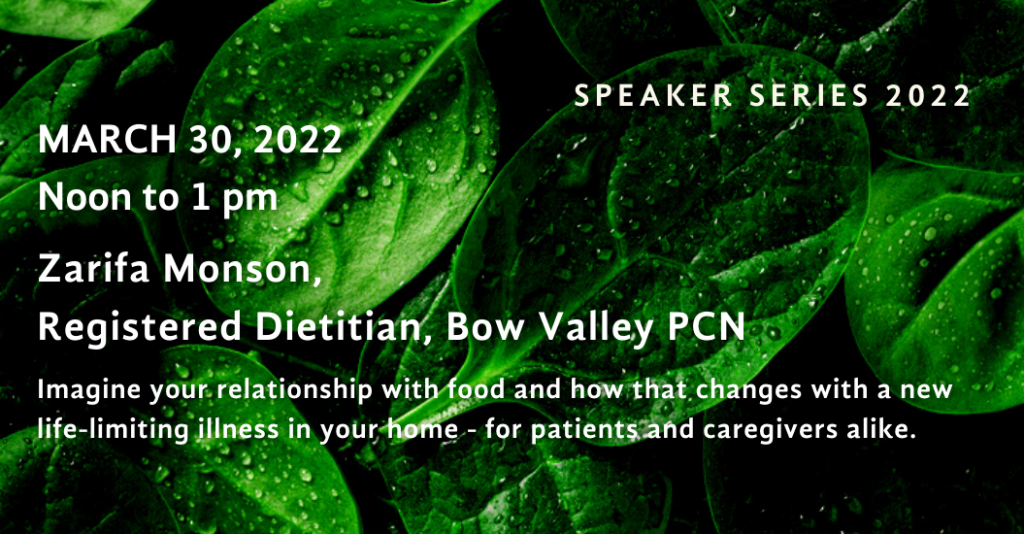 Imagine your relationship with food if you, or your loved one, has been diagnosed with a life-limiting illness. How does that relationship with food, family traditions around food, ability to prepare and enjoy food, and other aspects of food change for you?
Zarifa Monson, Registered Dietitian with the Bow Valley PCN and member of the Bow Valley Food Alliance will share ideas and concepts with us about food and how we approach it might change.